"What am I supposed to do on Moving Day?"
Whether it's your 1st move or your 5th, you might have questions about "standard moving day etiquette." While every move is unique, there are some basic guidelines that apply to all of them. Here are a few tips to help you on moving day.
ACCESS GRANTED
When moving day arrives, you want to be sure nothing stands in the way of your moving crew. If arrangements need to be made for truck access, such as parking passes or clearance into a gated development, iron out those details in advance. Will you need to reserve an elevator? If so, get clearance with your building ahead of time. If you live in a winter climate and there's snow on the ground, be sure to clear all walkways, steps, and driveways your moving crew will be using to access your home. Anything that could stand in the way of your moving crew and your home should be identified and taken care of in advance of the big day.
SEPARATE YOUR THINGS
In every move there will be things that do not go on the truck, such as personal electronics, sensitive legal and financial documents, and toxic or flammable substances. Prior to moving day, ensure all these items are clearly separated from the items that will be loaded on the truck. This will help minimize confusion, remove the possibility of error, and help moving day go smoothly and efficiently.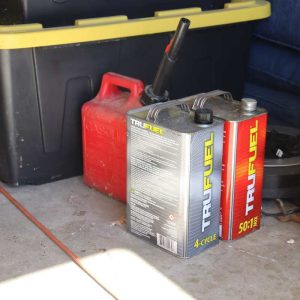 BE PRESENT
Plan on being home throughout the pack and load days. It's essential to be available to point out critical elements to your crew, such as high-value items. You also want to be on hand to answer any questions that arise. There's a lot of moving pieces (no pun intended) on moving day and you want to be available to provide answers.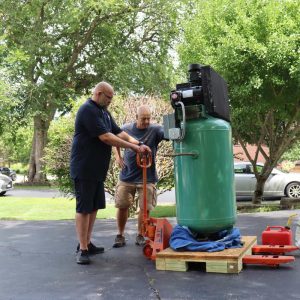 REFRESHMENTS
While it certainly isn't required, providing refreshments to your crew is always appreciated. Cold water, sodas, and other drinks are always a slam dunk option. Some other crew favorites are morning doughnuts and afternoon cookies and chips. If you're feeling extra friendly you can never go wrong with bringing in sandwiches or pizza for lunch. While providing food and drink is never expected or required, it's a nice touch and goes a long way with your crew.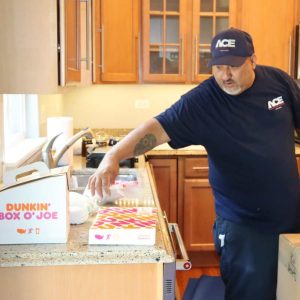 THEY CHOOSE TO MOVE YOU
Movers are a special breed. They like the personal interaction of helping people move from one home to another. There's a big shortage of truck drivers—about 60,000 openings right now—which means your Ace PVO could be driving for just about any type of business. If they didn't enjoy interacting with individuals and families, they would simply drive goods from one loading dock to another. They love helping people move and making it as painless as possible. Keep that in mind when moving day comes.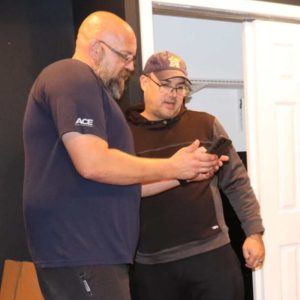 KUDOS
Everyone appreciates being acknowledged for a job well done, including your moving crew. Positive reviews or a personal note go a long way. Remember, when you work with a professional moving company like Ace Relocation, you're not getting people who do this as a part-time summer gig. This is their career, and they take pride in their work.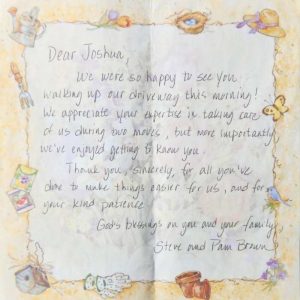 TIPPING
Like refreshments, tipping is not required but always appreciated. Tipping your moving crew, as with most service industries, should reflect the service they provided. If it's a complex move, or there were extra tasks they performed, then that should influence the gratuity. Industry "standards" range everywhere from $20 per day per crew member, to 5%-10% of the total move cost per crew member. This is truly an area where it's up to the discretion of each individual. Sometimes a customer will choose to go all out with supplying food and drink instead of providing a tip.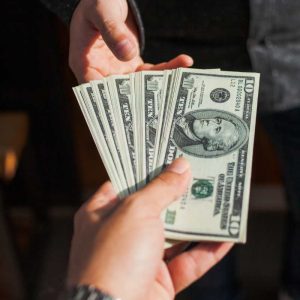 Ready to get moving?
Let our team care for your home move.
Ace Relocation is proud to receive the "2023 MSC Agent of the Year Service Excellence Award" for demonstrating exceptional performance and service to our customers, employees, community, and the moving and storage industry.