Your Move is So Much More​
It's easy to think of a move as only packing, trucking, and unpacking. But your move is so much more than that. Your move can include new jobs, new schools, new communities, new organizations, administrative tasks like changing addresses and setting up utilities, and so much more. When you move, you have your hands full! Focus on the things that you can't outsource and let Ace Relocation handle the rest.
Ace Relocation can help you every step of your move, giving you back your most valuable asset…your time. Removing your household goods from one home and moving them into another can take a lot of time and energy—which are both things you need for all the other parts of your move. Take your time back by hiring Ace Relocation's trained movers to handle part, or all, of the process. Our team has the experience, skill, and materials to pack your belongings safely, transport them, and unpack and organize them at your new home.
What Does Full-Service Moving Include?
Ace Relocation can help a little, or a lot, with your move. You can customize your move to include the level of service that's right for you. Services offered include: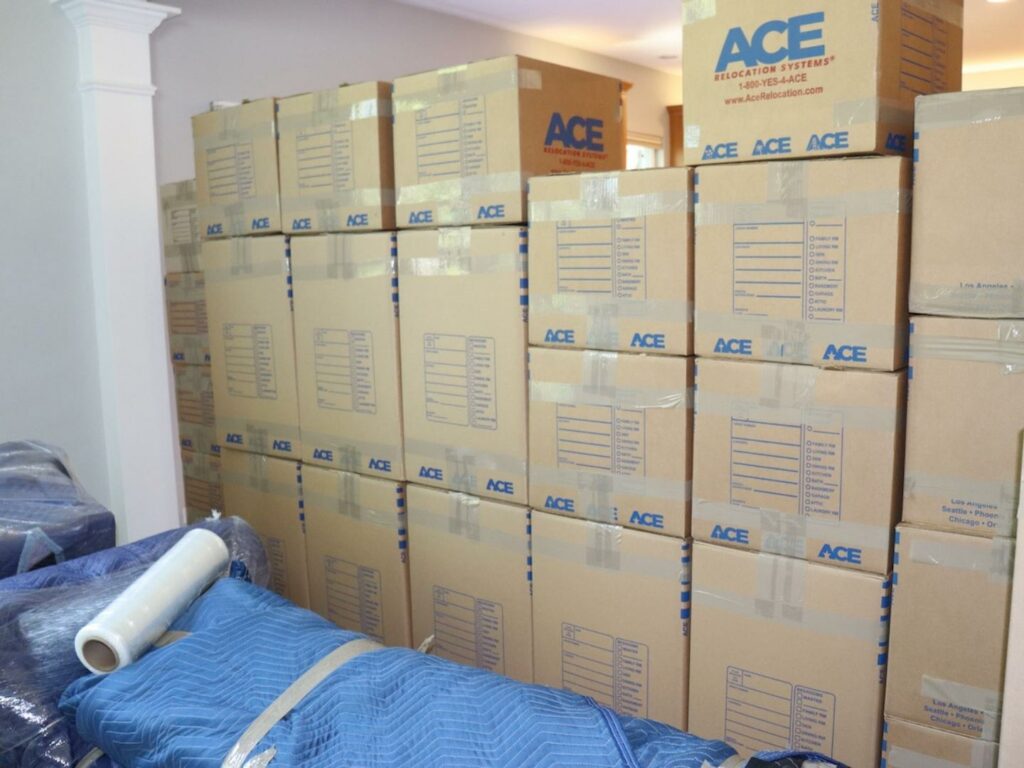 We can provide all the materials needed for packing, such as boxes, bubble wrap, packing tape, paper, and moving blankets. We are committed to sustainability and use recycled materials whenever possible and provide reusable totes for local and office moves.
In addition to providing the packing materials, the Ace Relocation team of professionals can pack your household goods, disassemble furniture, and protect fragile materials for transport.  You can elect to have Ace Relocation do all or just some of your packing.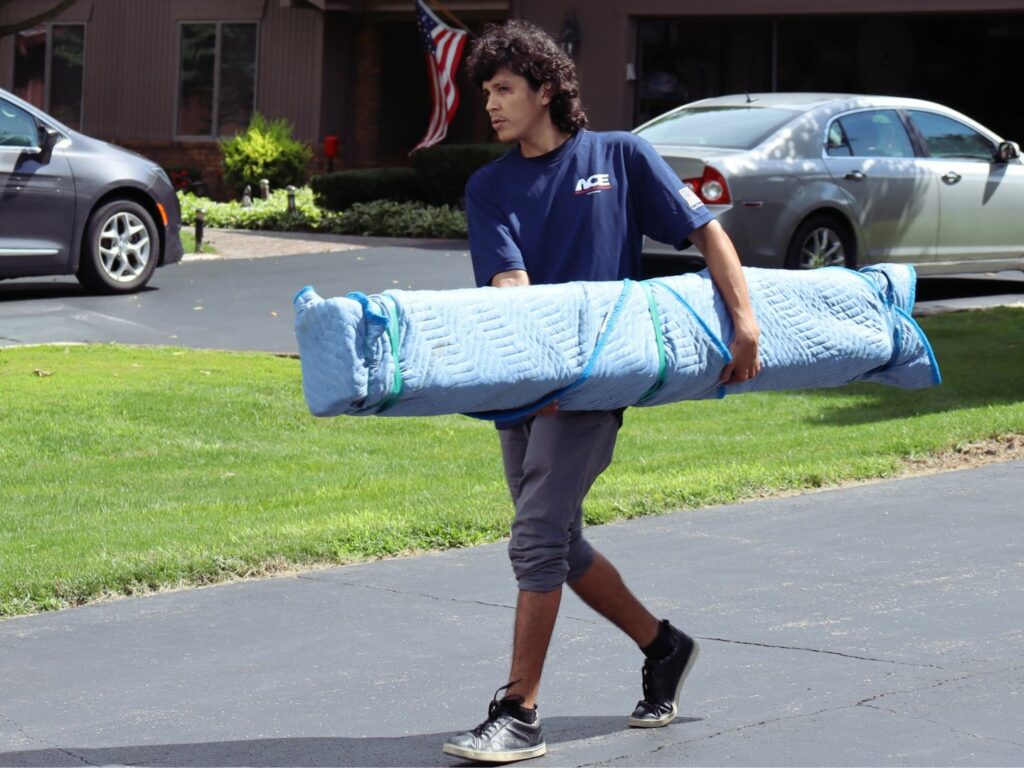 Once everything is completely packed and prepared, Ace Relocation does the heavy lifting for you. Our professional movers load your belongings efficiently and securely into the moving truck, ensuring maximum protection during transport.​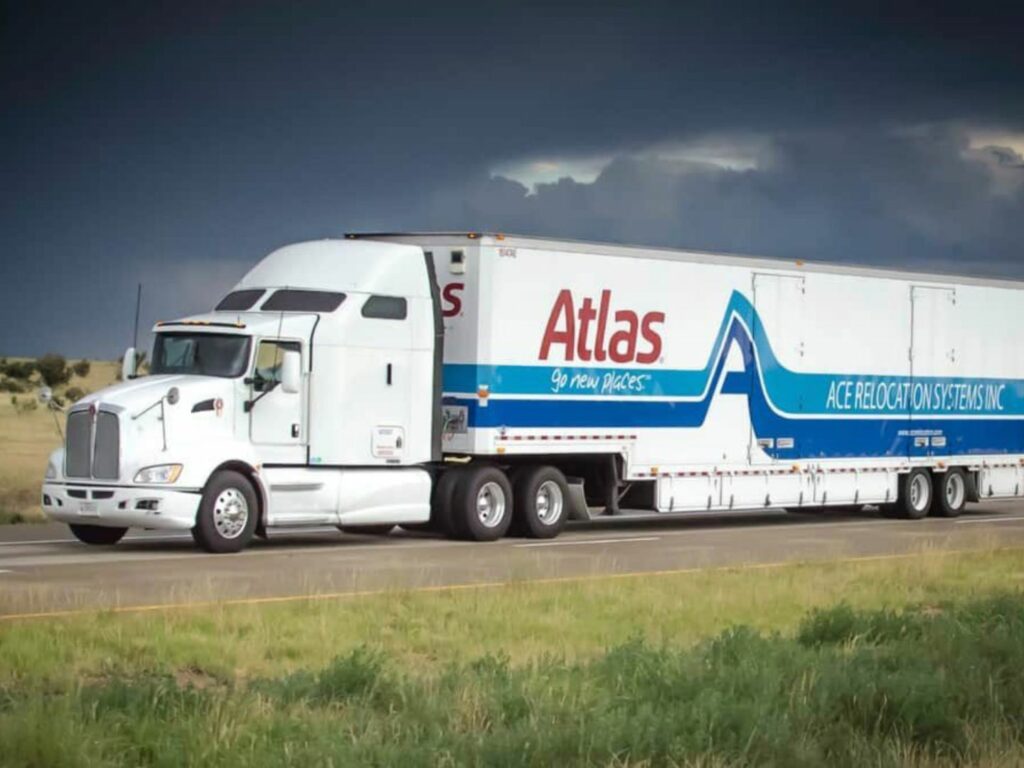 Once the truck is loaded, Ace Relocation transports your belongings to your new destination, whether that's across town, across the country, or across the globe. If your new home isn't ready for your belongings quite yet, we offer short-term and long-term storage to keep your belongings safe until you're ready for them.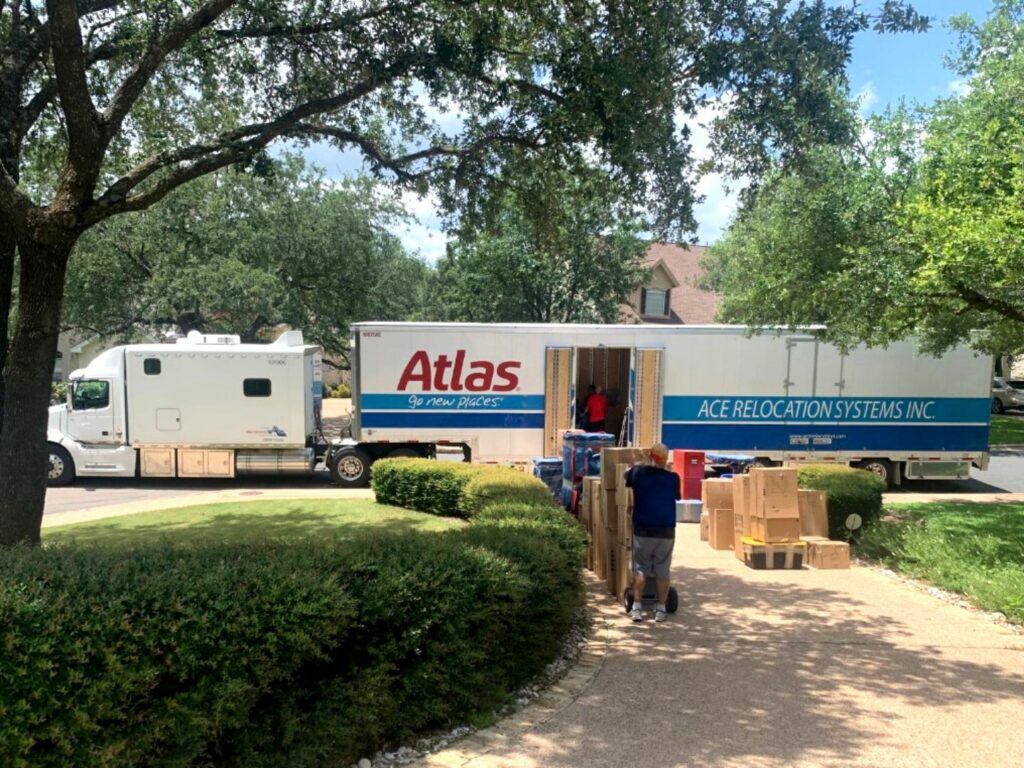 When the truck arrives at its final destination, Ace Relocation unloads your belongings, placing the items in their designated rooms.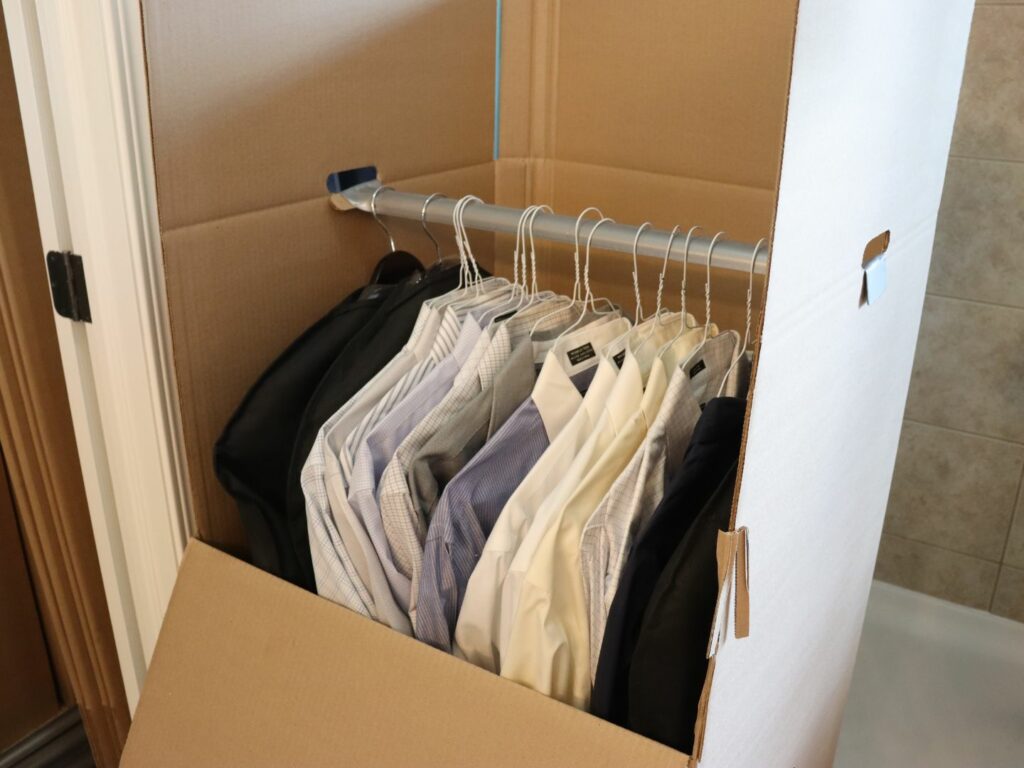 After Ace Relocation unloads your belongings at your new home, we can stick around to unpack and set-up. We can unpack your belongings and place them in an organized fashion in the correct rooms and reassemble furniture, leaving you ready to settle in.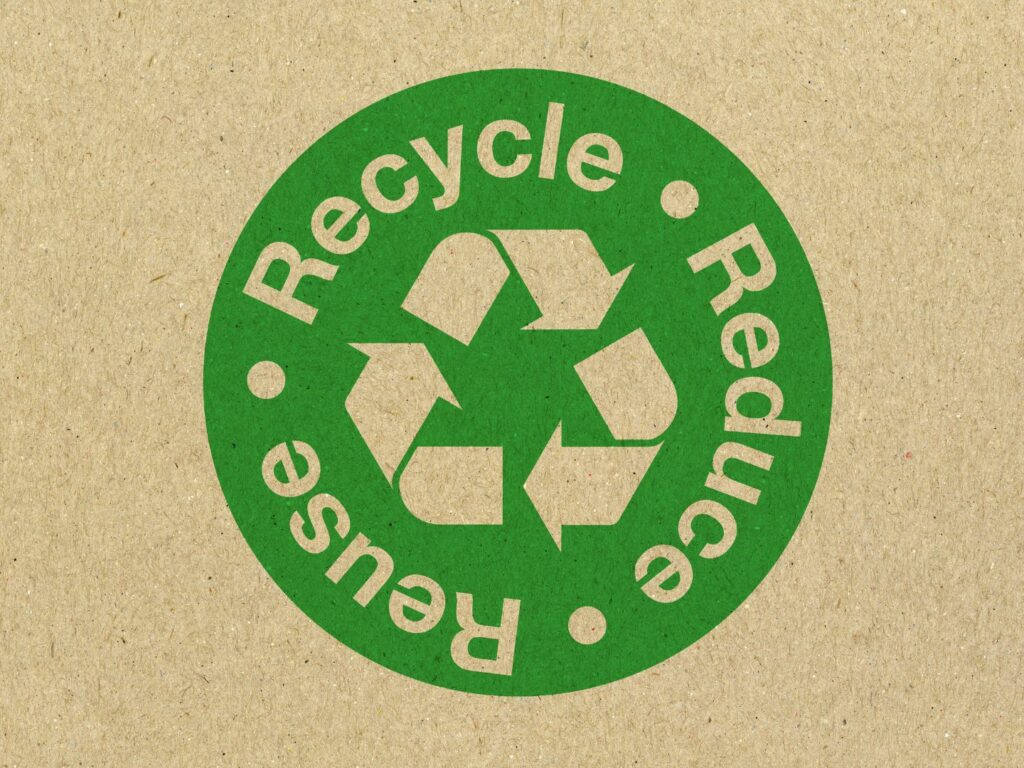 Protecting your belongings during a move can require a lot of material. Once everything is unpacked, Ace Relocation can take care of removing all those packing materials. As part of our commitment to sustainability, we reuse moving boxes and packing materials as much as possible and recycle what can't be reused.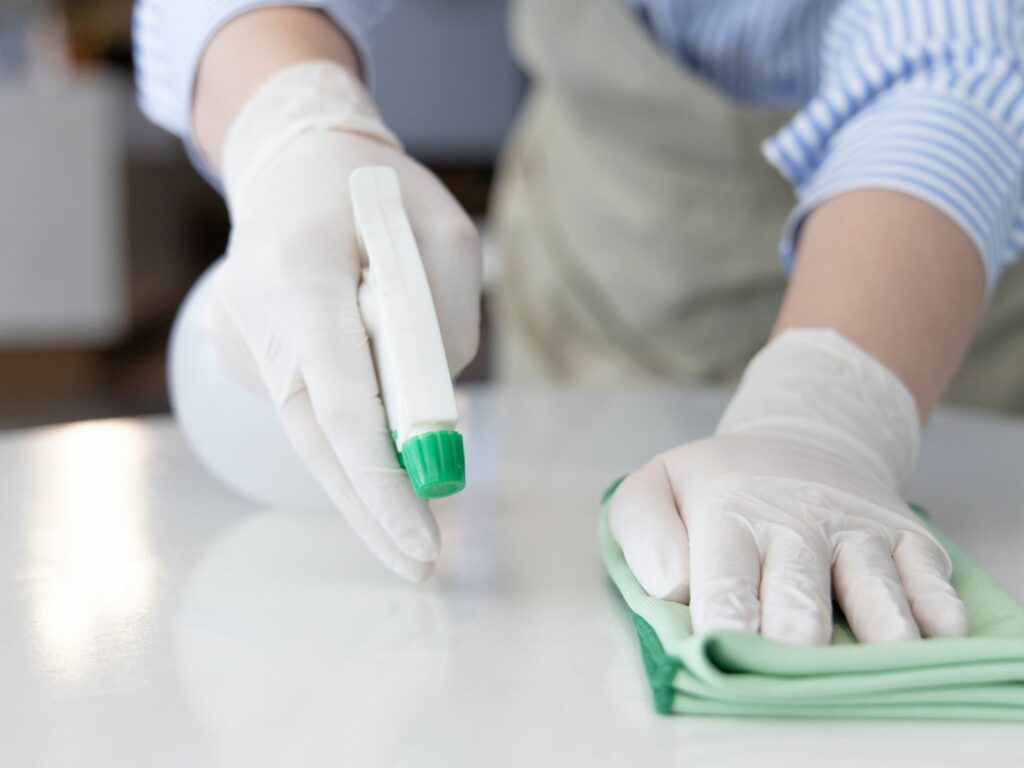 When you move into your new place, it's great to start with a clean slate! After we've unpacked your belongings and removed all the packaging materials, Ace Relocation can have your place professionally cleaned so you can start settling into your new home.
What Does Full-Service Moving Include
Everything is under control. From start to finish you can rest easy on your move.
Ace Relocation is proud to receive the "2023 MSC Agent of the Year Service Excellence Award" for demonstrating exceptional performance and service to our customers, employees, community, and the moving and storage industry.