Prioritizing Operational Up-Time During Lab Move
Staying operational during a complex laboratory move
Moving perfectly calibrated lab equipment and highly sensitive lab chemicals requires specialized services. Doing it while keeping lab operations running requires extraordinary planning. Ace Relocation delivered on both.
BUSINESS
Biomanufacturing Lab
ORIGINATION
Gainesville, FL
DESTINATION
Watertown, MA
Boxborough, MA
MATERIALS MOVED
Office furniture
Lab furniture
Calibrated lab equipment
Chemicals / Reagents
Hazardous materials
Live cells
KEY ACCOMPLISHMENTS
Maintaining subzero freezers at a temperature of -80 Celsius during transportation and storage
Keeping lab operational through phased, multi-day move
Reduced actual cost by 15% from proposed cost
Origin loading on Fridays, destination delivery on Mondays to minimize client downtime
Zero damage on over $15 million of product and equipment
THE STORY
It's not your average move when you're moving a Contract Development and Manufacturing Organization (CDMO) with state-of-the-art facilities that uses perfectly calibrated lab equipment to process highly sensitive live cells, chemicals, reagents, and hazardous materials. That type of move requires an elevated level of planning, problem-solving, professionalism and equipment. Requirements that Ace Relocation Systems delivered on flawlessly.
Arranta Bio, a multi-facility CDMO, needed to move its lab in Gainesville, FL to its Massachusetts locations in Watertown and Boxborough. In addition to the challenges of moving sensitive and dangerous materials, the lab could not shut down during the move due to production commitments.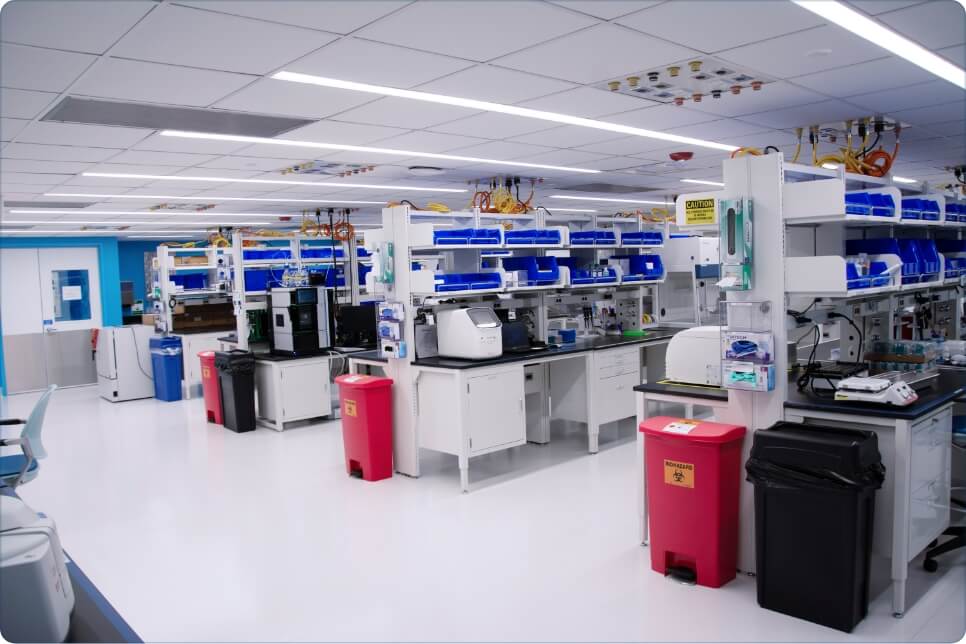 To address the need for Arranta Bio to remain operational during the move, Ace Relocation conducted several onsite meetings and walkthroughs to establish a multi-day, multi-phase strategy and plan. It was determined that the move had to allow for staggered shutdowns—ensuring certain production areas remained operational in Florida until new production areas were operational in Massachusetts. To accomplish this, Ace Relocation executed multiple visits to each room, transferring select portions with each trip.
When it came to the sensitive materials that needed to be transferred, that too required a specialized approach. Arranta Bio's quality assurance standards required material to be kept at -80 degrees Celsius at all times throughout the 3-day trip from Florida to Massachusetts. Ace Relocation utilized specialized trucks with onboard generators to keep subzero freezers powered and at a consistent temperature of -80 degrees Celsius. The trucks were also equipped with backup coolers and liquid nitrogen tanks in the event of a primary equipment failure.
The Arranta Bio move was executed on time and 15% under budget due to efficiencies Ace Relocation was able to discover during the moveout process. All materials were packed to meet or exceed quality standards for interstate transportation, and Ace Relocation was able to provide tracking and reporting to satisfy the client's quality assurance team. With over $15 million in highly sensitive product and equipment being hauled from Florida to Massachusetts, Ace Relocation is proud to report there was zero damage.
"We are incredibly proud of the team that handled this specialized move," said Larry Lammers, President of Ace Relocation Systems. "It's really impressive how the planning, the attention to detail, and the level of care they provided all came together to ensure Arranta Bio's move was a huge success."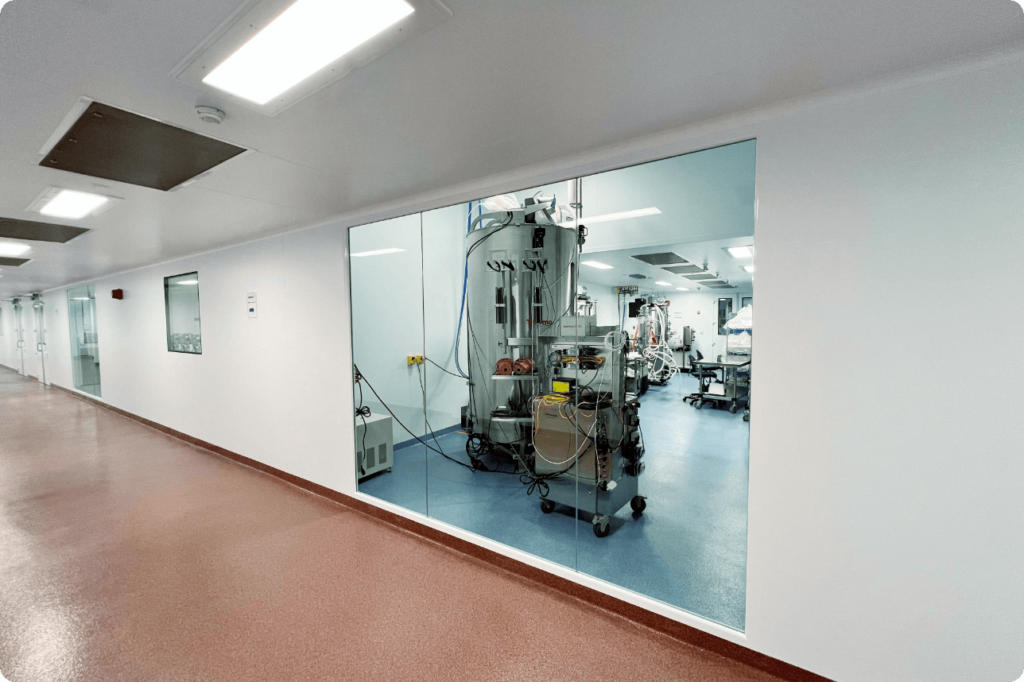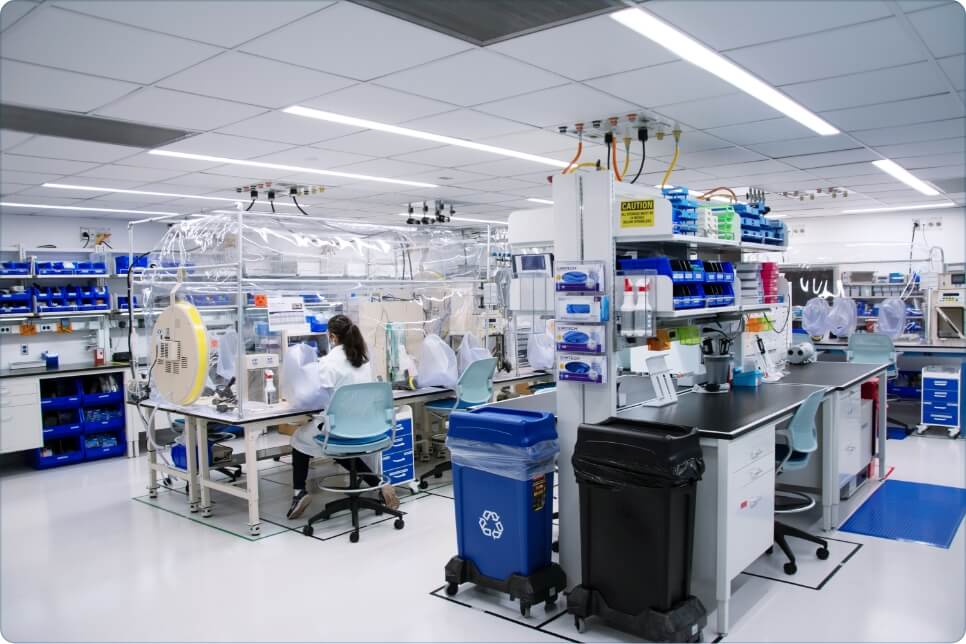 Ace Relocation is proud to receive the "2023 MSC Agent of the Year Service Excellence Award" for demonstrating exceptional performance and service to our customers, employees, community, and the moving and storage industry.