World Class Container: Containerized Small Shipments
What's the best way to handle a small move?
Six reasons the World Class Container might be the best moving method for small household goods moves.
Not all moves are big moves. Are you moving somewhere on a temporary basis and don't need to move all your household goods to your new place? Are you downsizing and moving from your large house to a smaller condo or senior living community? Or perhaps you want to outfit your new vacation home by moving some of your household goods from your primary residence. In these cases a containerized shipment might be the best solution for you. The World-Class Container combines all the ease of full service movers with the benefits of containerized shipments.
Each World Class Container is dedicated to a single customer, which is another reason it is a great small move solution. Single customer containers mean only your personal belongings will be packed and secured inside. This ensures your belongings don't run the risk of being confused with someone else's during the move.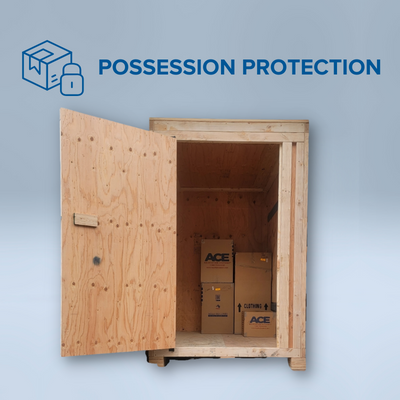 The World Class Container features a hinged, locking door that is sealed at your origin and unsealed at your destination. This provides you with with peace-of-mind security, knowing your items are secure and won't be tampered with during your move.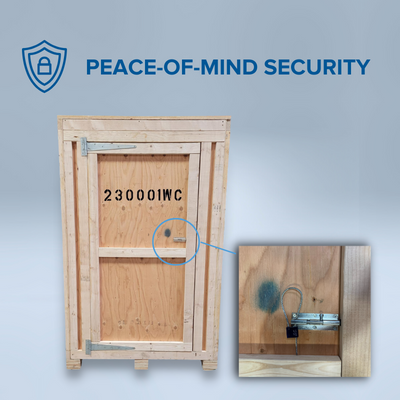 Your household goods will be protected and safe during your move. Protective, reinforced walls and internal e-track for strapping cargo secures and protects the contents in the container.
The World Class Container limits handling of individual boxes and furniture, thereby decreasing potential for damage and claims.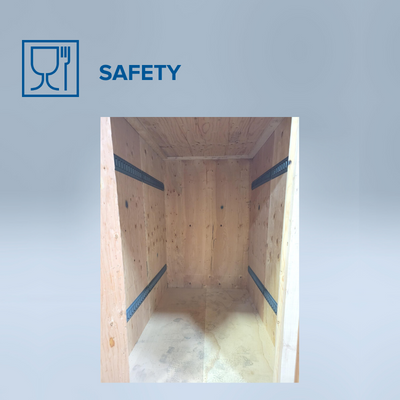 The World Class Container allows for a streamlined shipping process. Some container programs are limited in coverage, meaning there are fewer options for transporting your belongings. The World Class Container has a national carrier network, accelerating transit and getting your belongings to their destination faster.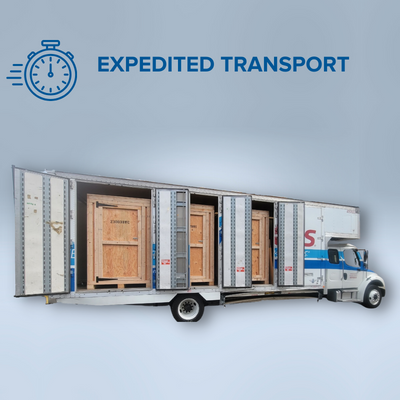 It's like having Life360 for your belongings! Each World Class Container features an installed tracking device with 9-year batteries. This provides real-time tracking and management so the location of your belongings is never a mystery.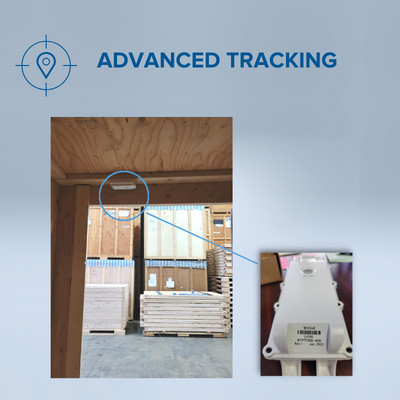 The World Class Container program provides greater moving coverage across the country due to ease of transportation and participation in major metro areas.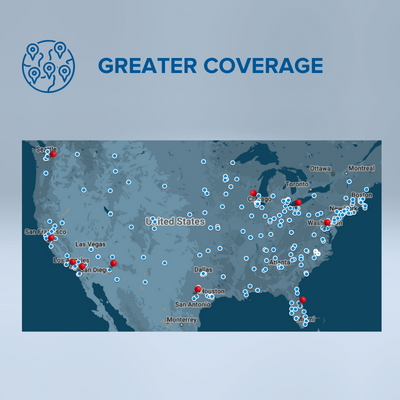 Ace Relocation is proud to receive the "2023 MSC Agent of the Year Service Excellence Award" for demonstrating exceptional performance and service to our customers, employees, community, and the moving and storage industry.