FROM PASTURE TO CENTER STAGE
Ace Relocation moved this impressive bronze Longhorn statue from pasture to center state at University of Texas. Proof that Ace Relocation moves virtually anything.

MORE THAN HOUSEHOLD GOODS
When most people thinking of movers they think of moving things like couches, dining tables, and boxes of dishes. But at Ace Relocation, we have the honor of moving some very unique items.
The University of Texas called upon Ace Relocation to assist with an incredible donation they received from a true Longhorn fan. The donor had this stunning bronze Longhorn statue in his pasture for decades and decided it was time to donate it to UT.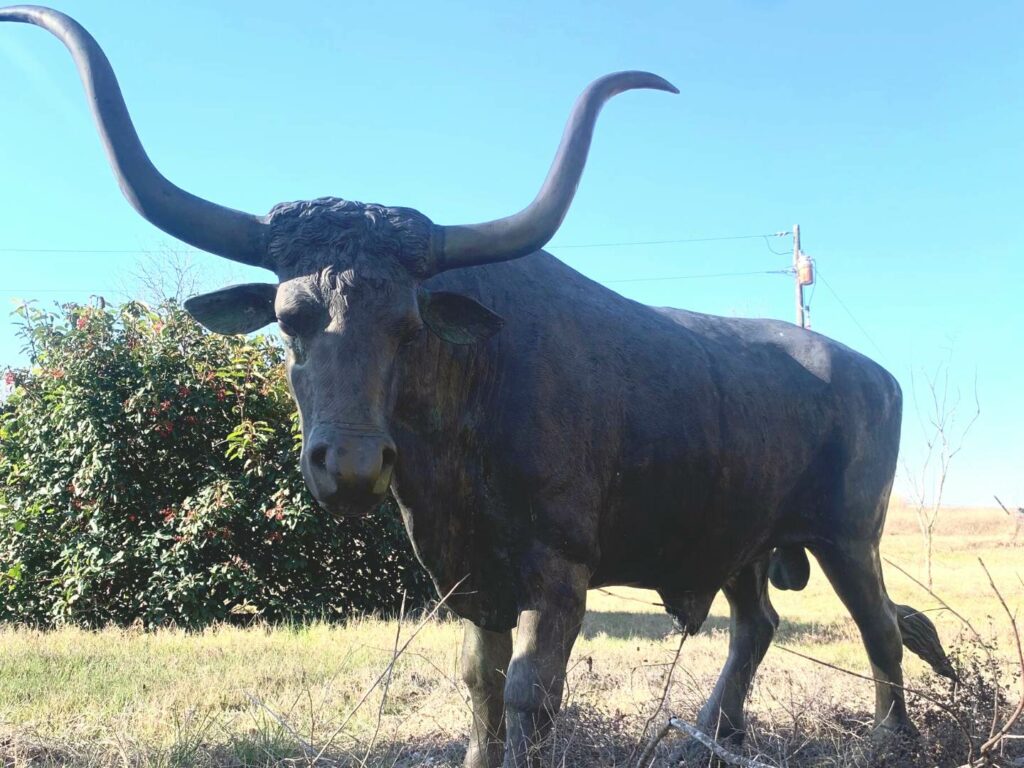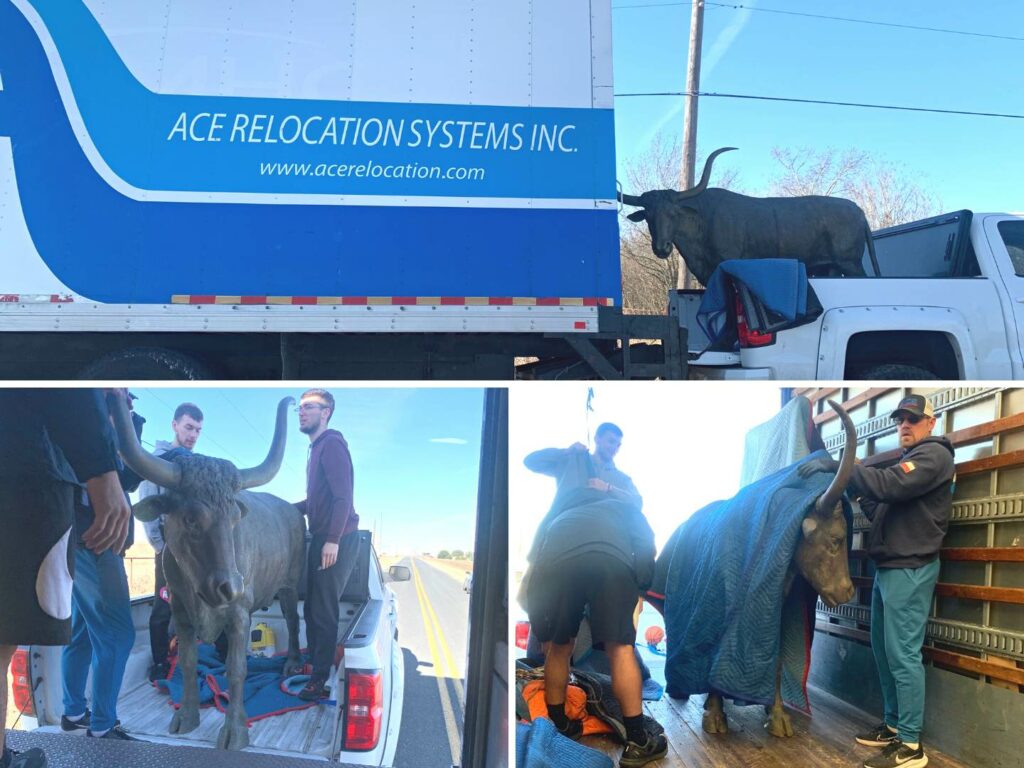 Ace Relocation partners with University of Texas for many of their internal moving needs, such as reorganizing work space, moving surplus furniture, and new construction moves. When the university needed this life-size Longhorn statue brought from the donor's pasture to school property, they called on Ace Relocation to make it happen.
A pickup truck was used to transport the statue from the field to the road where it was then transferred onto the Ace Relocation moving truck. It was wrapped, protected, and stabilized for transport.
Ace Relocation had an audience for the final stage of this move. Class was in session as the Ace Relocation crew moved the Longhorn statue to the stage in the auditorium. University of Texas students took a brief break from the lecture to watch the statue take a prominent place on the stage in front of them.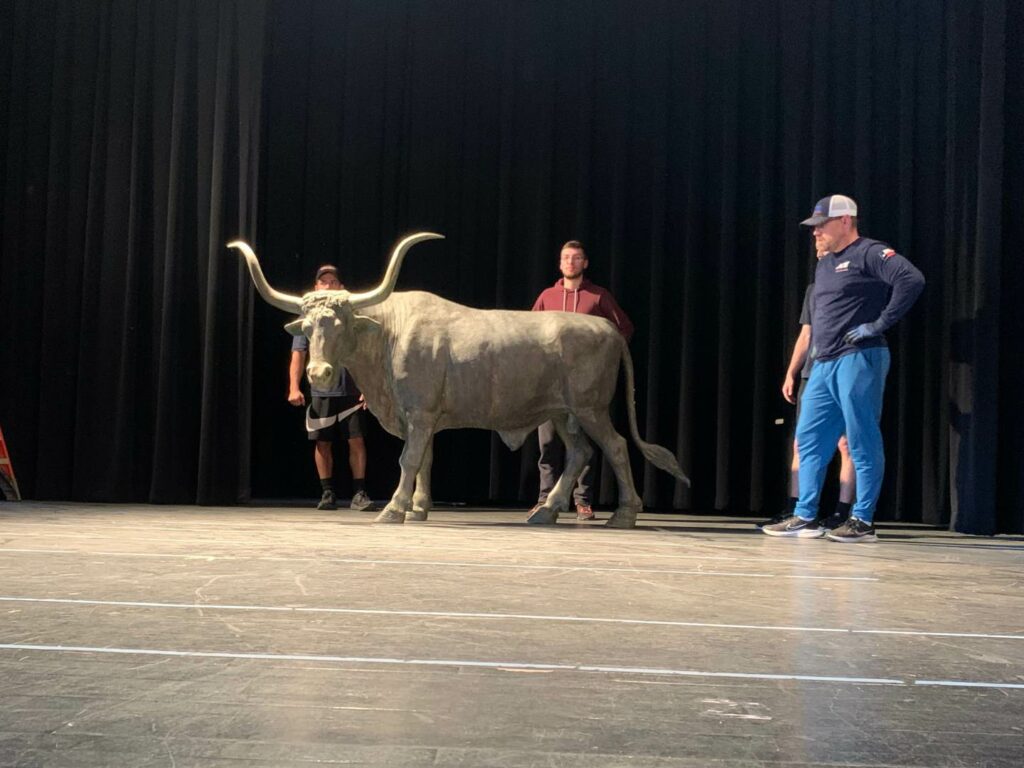 Ace Relocation is proud to receive the "2023 MSC Agent of the Year Service Excellence Award" for demonstrating exceptional performance and service to our customers, employees, community, and the moving and storage industry.