Cancer hits very close to home for many people within Ace Relocation, including us.
We lost both our mother Kathy and our father, and Ace Relocation founder, Reg to cancer. We carry with us every day the memory of their fight and the loss of their presence in our families and in Ace.
Neither of our parents got to see their golden years, and we know many within our Ace family have had similar experiences. This is why we walk in Making Strides Against Breast Cancer and why we host our own DUNK CANCER events.
We want to do everything we can to find a cure for cancer so that none of us have to lose friends and family members to this horrible disease. 

-DAN & LARRY LAMMERS
4 Events. 2 Days. 1 Goal.

DUNK CANCER
In October of 2022, Ace Relocation hosted four regional DUNK CANCER events to support our "Crew on the Move" team as they raised money for Making Strides Against Breast Cancer walk in memory of Reg & Kathy Lammers.
Each fundraising event featured a dunk tank, drenched Ace employees, food, family and fun. 
Attendees onsite and online got their chance to sink some Ace employees, simply by donating to DUNK! 
It was a series of incredible events that raised a lot of money towards a cancer cure.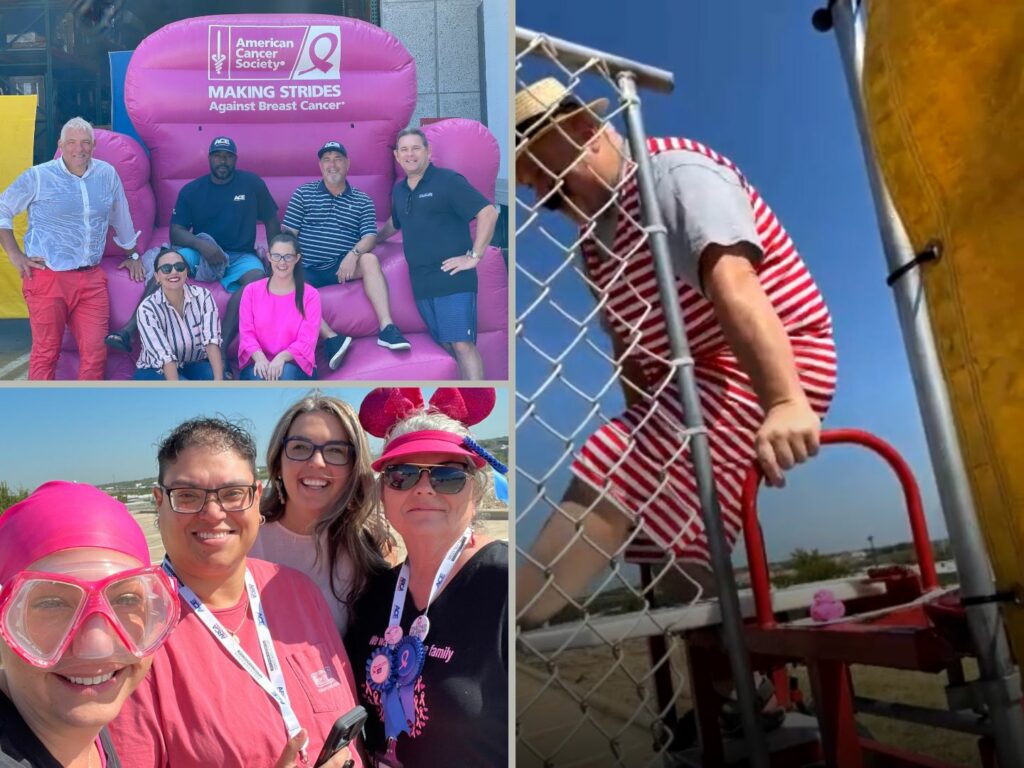 Making Strides Against Breast Cancer®
Since 1993, the American Cancer Society MSABC campaign has united communities, companies, and individuals with a collective goal to end breast cancer as we know it.
Over the past two decades, the 3- to 5-mile noncompetitive walks have collectively grown into the nation's largest and most impactful breast cancer movement providing a supportive community for courageous breast cancer survivors and metastatic breast cancer thrivers, including caregivers, and families alike.
Through services and resources like free rides to chemo, free places to stay near hospitals, and a live 24/7 helpline, cancer patients and their families will feel the love. Here's how recent money raised has been put to incredible uses.
Ace Relocation is proud to receive the "2023 MSC Agent of the Year Service Excellence Award" for demonstrating exceptional performance and service to our customers, employees, community, and the moving and storage industry.